She's an expert on celebrities. He's the biggest of them all. Can she risk everything she's ever known for true love?
Olivia Fowler uses "being average" to her advantage. She runs a company setting up other average people to meet celebrities and business is booming. After a chance encounter with uber-famous Alexander Young, her world of knowing Hollywood's most rich and famous is thrown into serious jeopardy.
Alexander is sexy and charming, and dating him could make her "average" persona and business sink like a stone. When she tries to balance both lives at once, her work and love lives collide in a way she never saw coming.
How will Olivia choose between the perfect career and the perfect man?
The Average Girl is a chick-lit romantic comedy full of cocktails, laughter, and celebrity chemistry. If you like refreshingly heartfelt stories, hilarious dialogue, and the ideal pairing of wine and men, then you'll love Angelina Goode's light and bubbly rom-com.
Buy The Average Girl to take a sip of the high life today!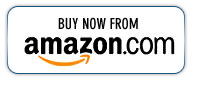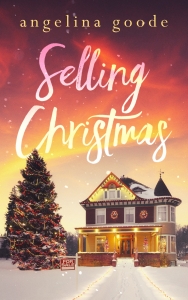 Three bed, two bath, room for Santa…
Helping people find their dream house has always come natural to Caroline. She's able to set the stage perfectly so her clients can imagine spending the holidays in their new home, even though she doesn't decorate her own. When her boss assigns her to oversee the first annual Christmas Tour of Homes, Caroline thinks she may be in over her head.
Luke has always made sure his daughter, Ella, had all that she needed for Christmas, including a home bursting at the seams with tinsel and holly. Even if it meant working extra shifts patrolling the town. So when a house of their own is at the top of Ella's Christmas list, he can't help but set out to find one.
As Christmas fate brings Caroline and Luke together, they just might be exactly what the other needs to make it through the holidays. Caroline begins to find the inspiration and joy in decorating again and Luke learns from Caroline how to look for the spirit of Christmas in all that's around him.
Until Luke unknowingly stumbles across Caroline's past. A past that keeps Caroline from looking to a future with Luke.
Can Caroline and Luke find their way to happily ever after? Or is the only thing keeping them from finding it, each other?
Selling Christmas is a sweet romance that will put you in the mood for mistletoe, hot cocoa, and snowflakes.
Buy Selling Christmas and get in the Christmas spirit today!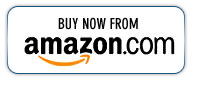 Selling Christmas Progress 100%
The Baker's Secret Progress 85%
Falling for Grace Progress 20%
The Average Girl can be purchased from Amazon
here
Falling for Grace
Grace is doing her best to give her son the life he deserves, but her job as a teacher just barely makes ends meet. So when she is approached by the confident Helen, publicist for Asher James, Hollywood's most notorious bad boy, she finds it hard to turn the offer down. After all, how hard can it be to go on a few dates with Asher to help improve his reputation? And the amount they are willing to pay is more than she could make in five years as a teacher.
But Asher's extravagant ways and rule-breaking behavior prove to be a challenge for Grace and her conservative beliefs. She's not sure how much of his behavior she can handle before her reputation gets dragged down into the dirt alongside his.
Until she meets Reeves, Asher's less famous brother. Grace can't help but fall for Reeves' kind ways and understated good looks. And Reeves seems to be falling harder for Grace with each meeting.
Will Grace be able to save Asher's reputation? Can she keep her feelings for Reeves under control? And most importantly, will she be able to stay true to herself without getting lost in a world where not everything that glitters is gold?