She's an expert on celebrities. He's the biggest of them all. Can she risk everything she's ever known for true love?
Olivia Fowler uses "being average" to her advantage. She runs a company setting up other average people to meet celebrities and business is booming. After a chance encounter with uber-famous Alexander Young, her world of knowing Hollywood's most rich and famous is thrown into serious jeopardy.
Alexander is sexy and charming, and dating him could make her "average" persona and business sink like a stone. When she tries to balance both lives at once, her work and love lives collide in a way she never saw coming.
How will Olivia choose between the perfect career and the perfect man?
The Average Girl is a chick-lit romantic comedy full of cocktails, laughter, and celebrity chemistry. If you like refreshingly heartfelt stories, hilarious dialogue, and the ideal pairing of wine and men, then you'll love Angelina Goode's light and bubbly rom-com.
Buy The Average Girl to take a sip of the high life today!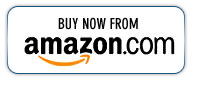 angeli30_wp
My next novel is about a conservative single mom that starts dating a bad-boy celebrity for money […]
angeli30_wp
Not really. He was based more on the ideal dream celebrity. If there were an absolutely perfect […]
I highly recommend The Average Girl to anyone looking to read something enjoyable, and highly unique. 5*****
Ms. Goode captures the devoted heart of a fan and balances that with a healthy dose of reality. 4****
A fun story written with great detail that made me feel like I was right there with Olivia. 5*****
The story is full of crazy hijinks with lots of Hollywood celebrity madness. 4****
I've been reading romance for 3 decades and I'd never seen this premise before. Yay, a new idea!! 4****
Thank you Angelina Goode for writing this book and giving me the gift of escapism into a story about a girl named Olivia who may think she is average, but is truly an AMAZING WOMAN! 5*****
This is a delightful summer read. I had a smile on my face the whole time reading it. 4****
A fun, entertaining read, especially for those with an interest in or knowledge of the LA area… chock full of local hot spots where celebrities can really be seen! 5*****